It's been one month into 2020…What the hell is going on!?
Who knew thirty one days could be so jam packed full of general crazy-ness, if there ever needed to be evidence to support the insane "simulation theory", this would be it. Instead of listing off everything that has happened leading up to February, let's look forward and see what's happening in the world of art!
1. Chris Yee X The Galeries, Lunar New Year Celebration 2020 (Sydney)
Until 16th February, The Galeries, 500 George St, Sydney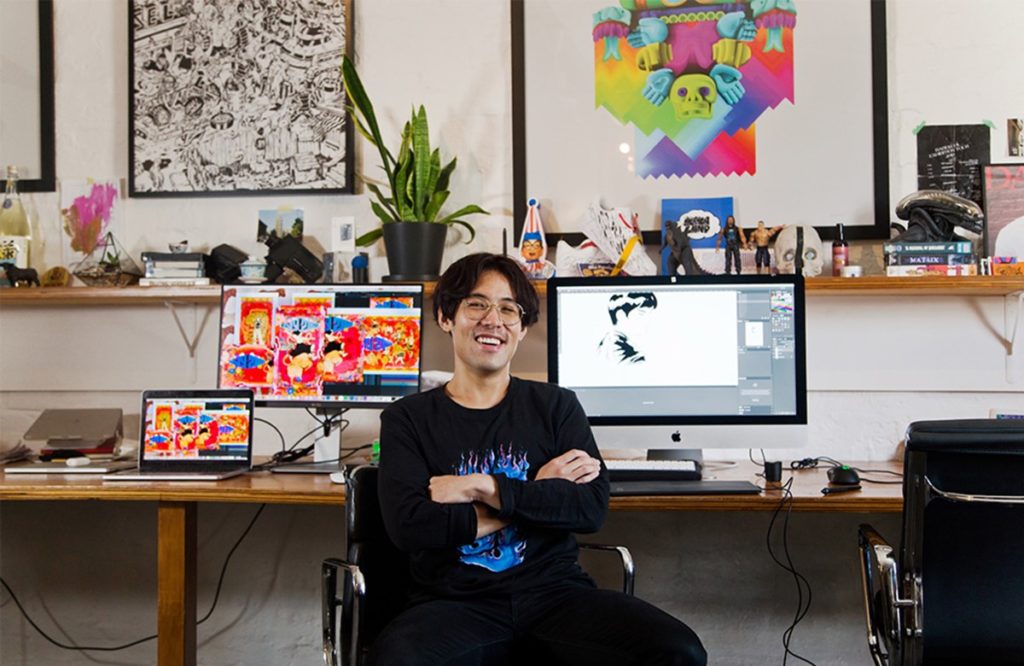 Artist Chris Yee has taken over The Galeries with finesse for this year's Lunar New Year celebrations. Ryde's favourite son reimagines the twelve signs of the zodiac by infusing them with his vivid interpretation of the Asian Australian identity. Utilising super loud fonts and kinetic digi- fabric designs, Yee has created a body of work that is Striking, bombastic and liberated:
"According to the 2020 Chinese horoscope, the Lunar Year starts on Saturday January 25th 2020 and end on February 11th 2021. The Rat is the first sign from the 12 animals cycle of the Chinese Astrology, and for this reasons, 2020 is considered a year of new beginnings and renewals…
We've collaborated with Sydney based artist and illustrator Chris Yee to exhibit unique works depicting all 12 zodiac characters, accompanied by their fortune for 2020 throughout The Galeries, to connect art, culture and the community together."
The galerie's Lunar New Year celebrations run from now until the 16th of Feburary. Find more info here. Follow @yeetheeast
2.You Will Never Step In The Same River Twice by Esther Olsson (Melbourne)
Until 16th February, Backwoods Gallery, 25 East St, Collingwood
Artist Esther Olsson is bringing her vibrant narrative driven works to the walls of Melbourne Institute Backwoods Gallery with 'You Will Never Step In The Same RIver Twice'. Her latest exhibition looks to explore our daily experiences – from the mundane to the unique – and how they can shape our modern day life: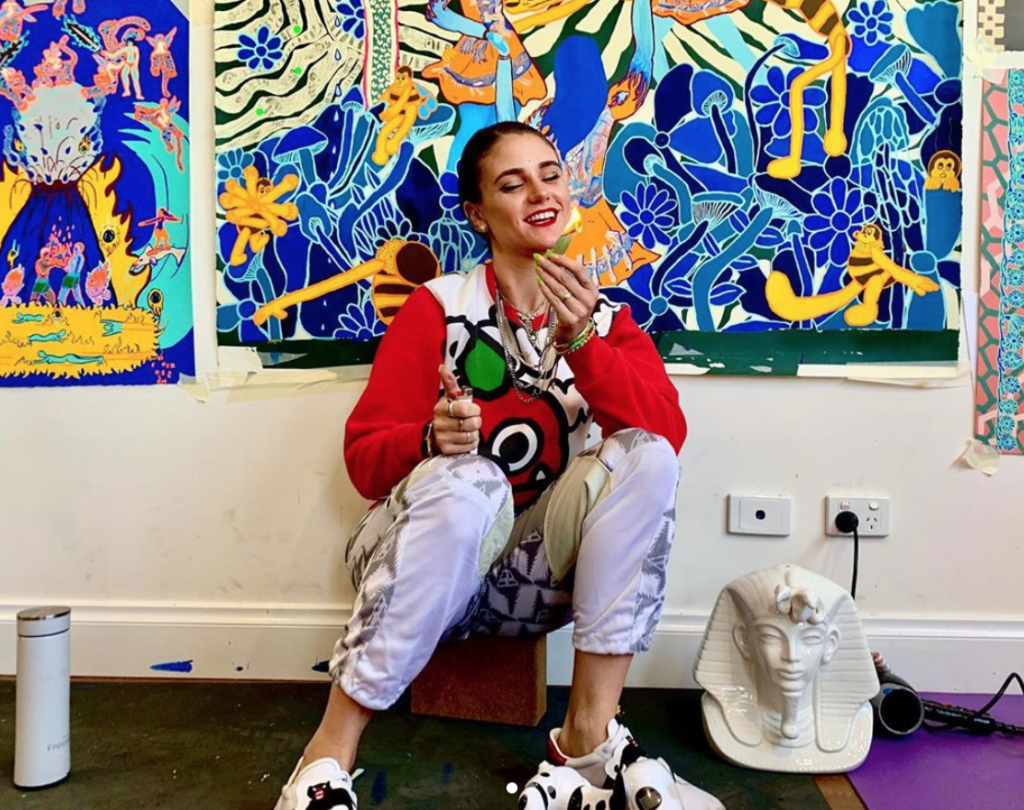 "Esther Olsson's first solo exhibition at Backwoods Gallery, You will never step in the same river twice, is an exploration of personal experience, human nature, and the ways in which we modify modern-day life. This new series of mixed-media paintings are set within a living installation, entirely immersing viewers.
Olsson's works are playful graphic fields, bedizened with snakes, angels, bees and flowers which collectively embody the interconnectivity of our world. By using a combination of gouache and flat paper application, her stories seem illustrative in nature – ludic scenes composed in a playful, abstract and comic fashion.
Her work relies on her daily experience, drawing on events such as a friend's early morning arrest during a coal mine protest, or the solicitude felt after a legal copyright settlement."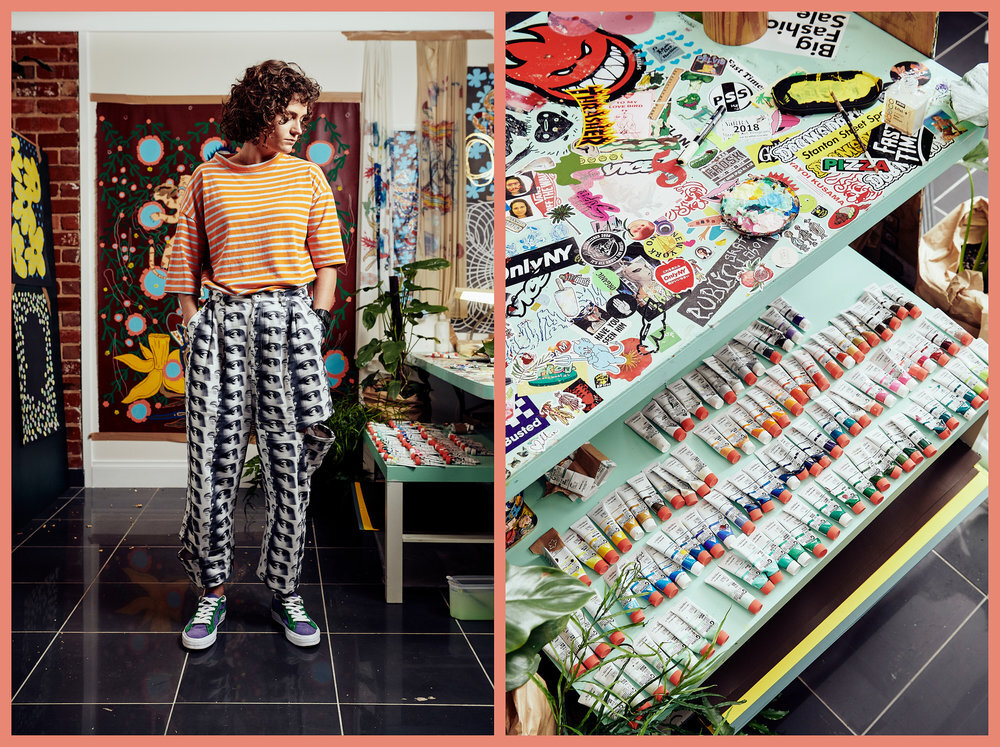 Find more details here. Follow @estherolsson


3. Spotlight On Asia (First Night Nerves) (Sydney)
12th February, Event Cinemas, 505/525 George St, Sydney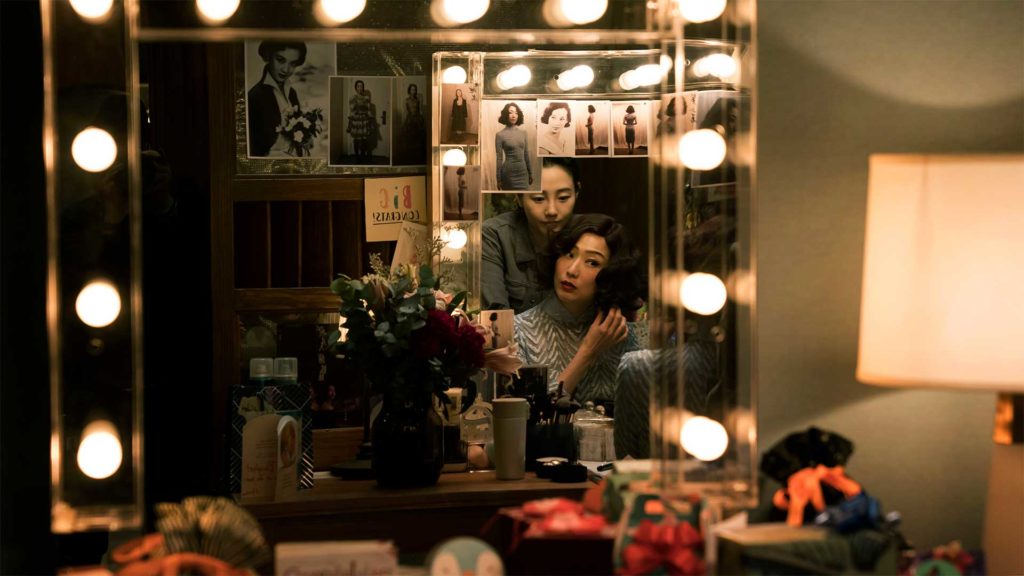 Half Symbolic is back! After screening the cult classic Mishima: A Life In Four Chapters, they will now be treating cinephiles to the melodramatic Hong Kong comedy, First Night Nerves:
"Two drama queens go head to head in this feisty Hong Kong-set comedy-drama.
All eyes are on Hong Kong City Hall as rival actors, veteran thespian Xiuling and moviestar Yuwen, share the stage for the first time. Will the two drama queens get through rehearsals unscathed? Stanley Kwan, one of Asia's few openly gay directors, creates a fun, feisty female-centred drama. Starring real-life Cantopop Queen Sammi Cheng and Gigi Leung, Kwan's FIRST NIGHT NERVES is also a love letter to Hong Kong cinema and melodrama. In Cantonese with English subtitles."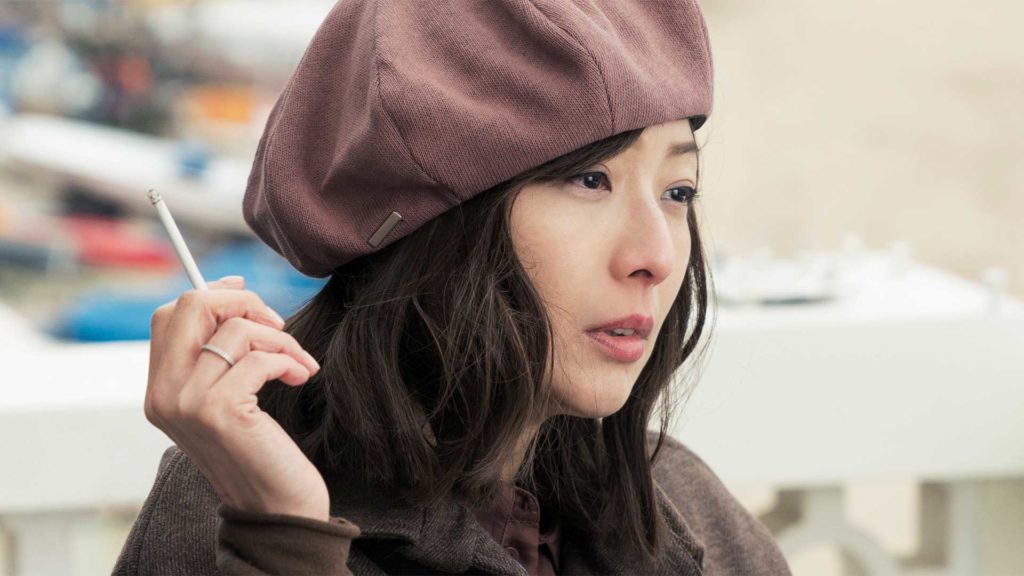 First Night Nerves is showing as apart of Half Symbolic's Spotlight On Asia program, premiering some of the most exciting, radical and experimental films from across Asia. If you're a fan of movies in any capacity, make sure to get a ticket to anyone of these screenings! Find more info here and details on how to purchase tickets here. 
4. Project Twenty Six (Sydney)
19th February, Goodspace, 115 Regent St, Chippendale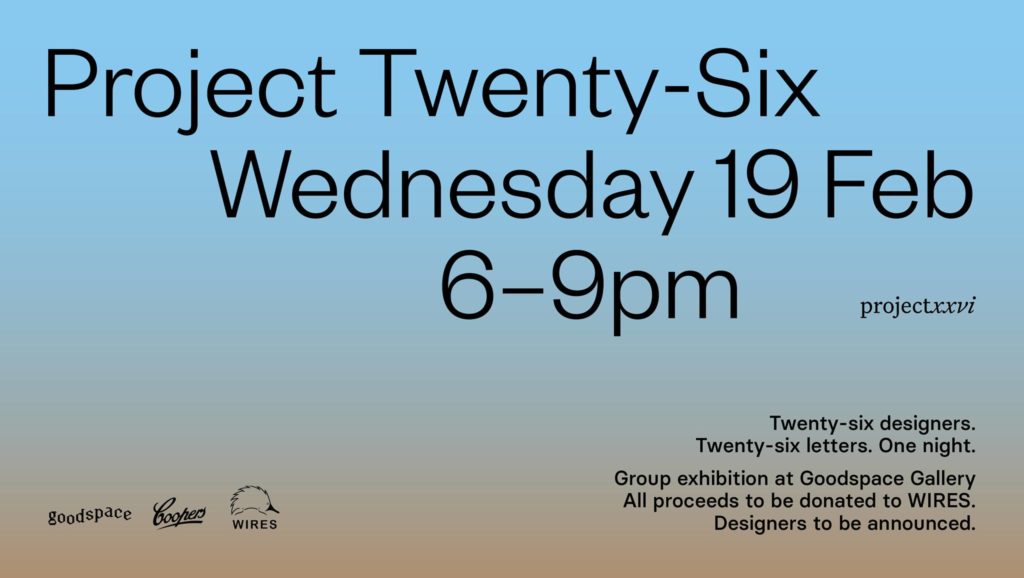 26 letters, 26 designers, Goodspace gallery… what more really needs to be said? Well probably a little more to be honest:
"Project XXVI is a one night group exhibition at Goodspace Gallery in Chippendale on Feb 19 from 6–9pm. Twenty-six designers, studios and creatives will take part in creating a poster featuring a letter of the alphabet of their choice. All posters will be available for purchase with unlimited copies up for grabs on the night."
Featuring: Paul Garbett, Kris Andrew Small, The Colour Club, Goodwork Agency, Wayne Thompson, Toben, Micke Lindebergh, Rachel Vosila, Studio Chenchen, SCCO Studio, Elliot Ulm, Paul Conley, Harley Johnston, Paul Rhodes, Neva Hosking, Maddie Egremont, Dave Foster, Hon Boey, Tom Schwigs, Kevin Teh, Melissa Ya, Millie Hall, Sarah Gladwell, Wing Lau,Goodness, Martina Galarza
All proceeds will be donated to WIRES (NSW Wildlife Information, Rescue and Education Service Inc.). These funds will help in aiding the care and rehabilitation of native wildlife that have been affected by the catastrophic fires, that are still raging across Australia.

Find more info here.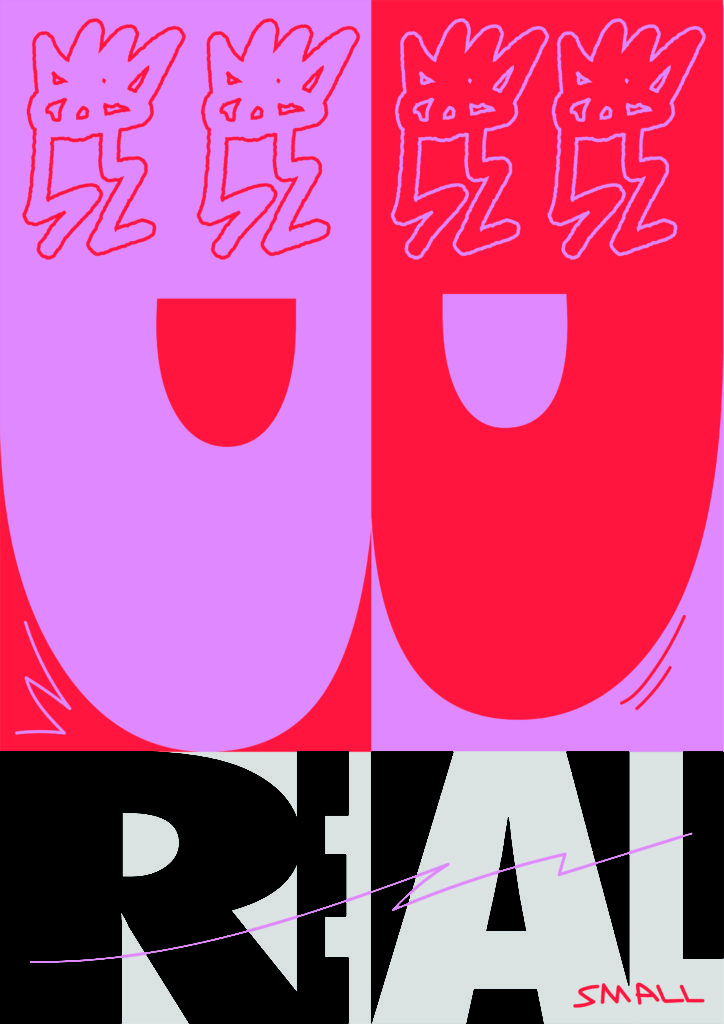 'B' by Kris Andrew Small
5.Today Was A Good Day (Melbourne)
28th February, Honey Bones Gallery, 50 Budd St, Collingwood
To celebrate the opening of Honey Bones Gallery, artist Jeswri will be curating a show filled with 30 of Australia's brightest and unique talents. End your February with a smile on your face and a Young Henry's in hand! 
Featuring: Aaron Craig, Alex Meagher, Andrew Yee, April Mouwad, Benjamin Constantine, Caroline Meathrel, Cassie Stevens, Chehehe, Chris Costa, Crucifucked, ERA, Eggbee, Evil Keanevil, Fausto, Flag Burner, Glen Downey, JESWRI, Jeremy Lord, Jessie Jean, Joel McDonald, Keo Match, Kyokill, Le Grizz, Lisa Nooin, Lotte Alexis, MJ Forrest, Melina McGough, Michael Cain, Michael Trovato, Mitch Fong, Pat Rogasch, Rebecca Enya, Ruby.Film, Ruskidd, Saltwater Dreamtime, Samwell Hall, Sophi Odling, TeensOnAcid, Viet-My Bui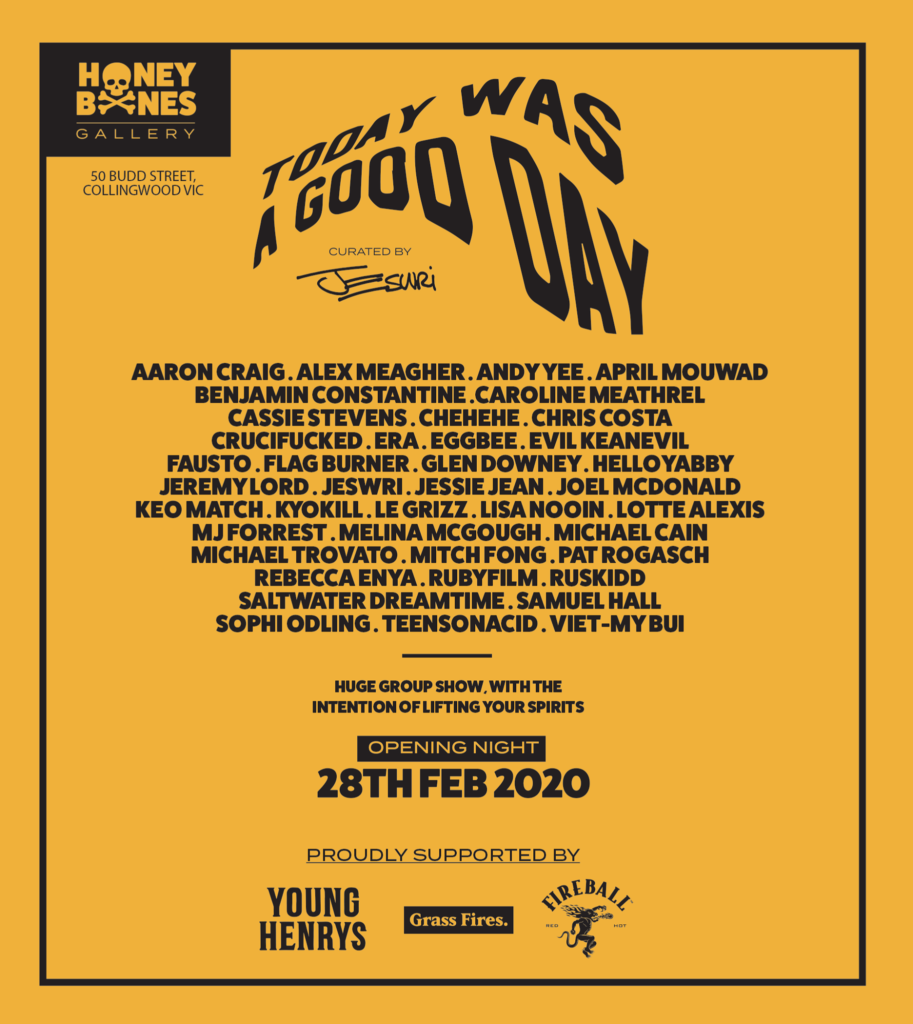 Find more info here. Follow @honeybonesgallery