There's something about the summer that makes you want to party. Maybe it's the sun saying goodbye a little later in the day, the kiss of the warm breeze that graces your cheek, or the fact that you can acceptably wear Hawaiian shirts without prejudice.
You can now add to that list the National Gallery of Victoria's annual NGV Teen Art Party.
Celebrating its two huge blockbuster summer shows, Keith Haring | Jean-Michel Basquiat: Crossing Lines and KAWS: Companionship in the Age of Loneliness, the special one-night-only event is dedicated to having younger patrons (13-17 years old) experience art, music, events, talks, and access to both monumental shows in a hyper immersive way:
"The NGV is committed to providing fun, lively, tailor-made events for our younger audiences to experience art in a safe, inclusive and accessible environment… Programmed in collaboration with the NGV Teen Council, Art Party allows teenagers to foster new connections and strengthen their identities through positive engagement with art." – Tony Ellwood AM, NGV Director.
To get the night started, The NGV has enlisted the help of DJ Slymewave aka Joanna Syme from musical duo Big Scary. The Melbourne-based performer is sure to fill the dance floors with her eclectic selection of indie, RnB and soul favourites. We caught up with Syme to talk about her career, how she started working with the NGV, and how to soundtrack such a huge night!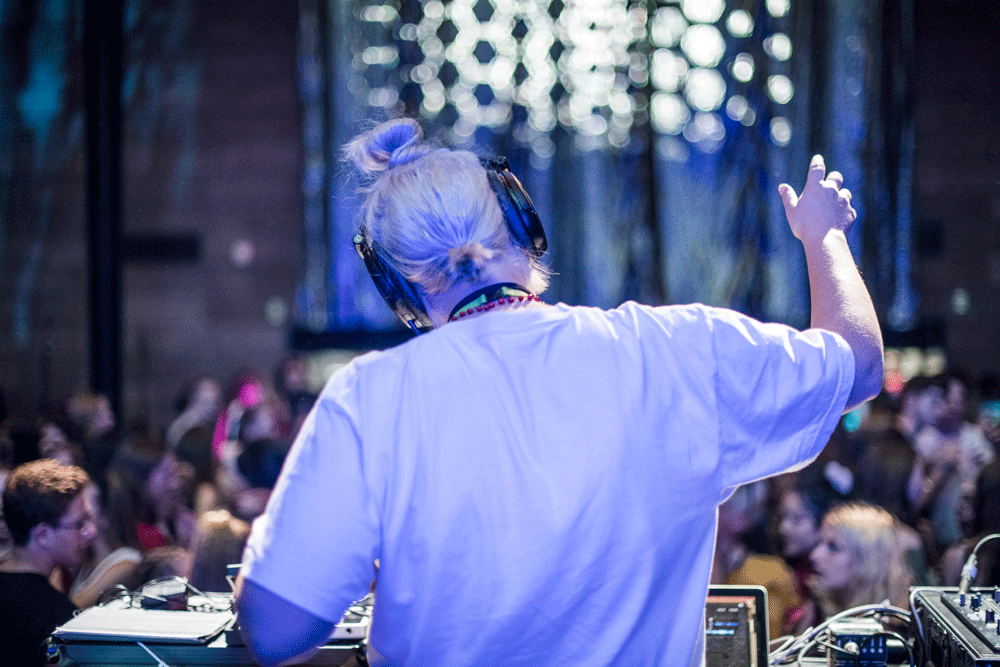 Can you tell us a little about your background and history with Big Scary?
I play drums in Big Scary, and together with my bandmate and our friend we run Pieater – a record label (and artist management). We work with artists like No Mono, Christopher Port and #1 Dads. I also run Hotel Motel Records, with artists like Cool Sounds and NatVazer. I moonlight as DJ Slymewave because I always loved making playlists and then I realised DJing is just making playlists and playing them live.
https://www.youtube.com/watch?v=dzi733o7gUA
Big Scary – 'The Opposite of Us' (live for Like A Version)
How did you begin working with The National Gallery of Victoria for the NGV Teen Art Party?
I first DJ'd at The NGV during the Triennial series, billed as "Big Scary DJs", and the people who go to those parties are the best – there was a conga-line, with people from 10 years to 70 years old dancing. After that went well the NGV asked me back a few months later for an Art Party.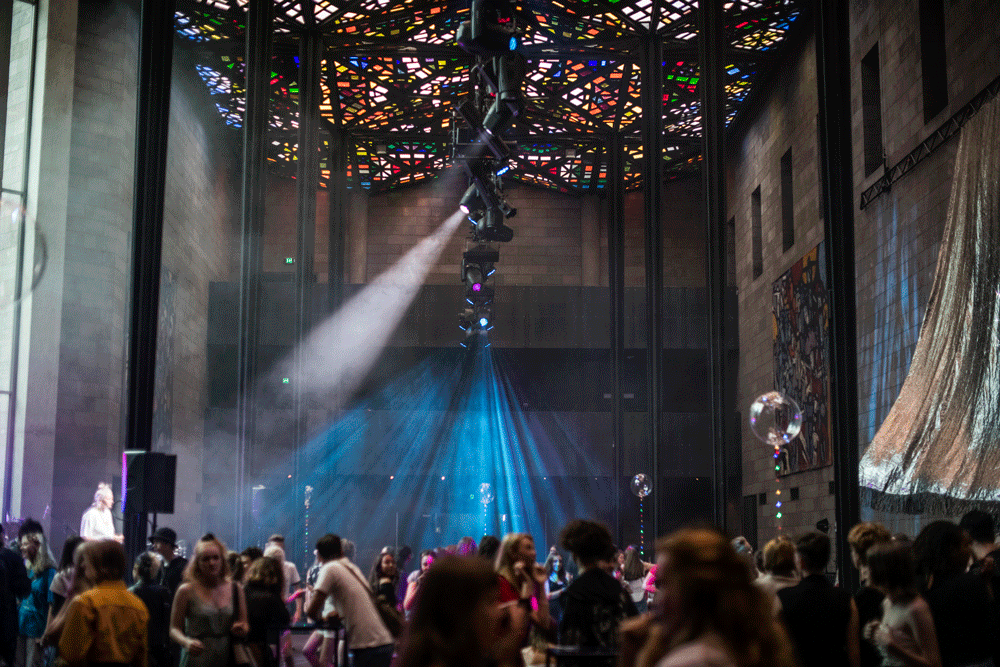 How did the exhibitions Keith Haring | Jean-Michel Basquiat: Crossing Lines and KAWS: Companionship In The Age Of Loneliness influence your song selection on the night?
My main concern when choosing songs is my audience, who are aged 13 to 17. The fact that they're engaged with the NGV and the art of Haring, Basquiat and KAWS means they're probably digging a little deeper than the mainstream in their music tastes. I've learned about a lot of great music from doing a few Art Parties to date, from the requests I get at the desk (which frankly has saved me a few times). From there I go down internet rabbit holes finding similar artists, and throwing in stuff I already love. These teens are definitely the best audience I get to play to – they go nuts.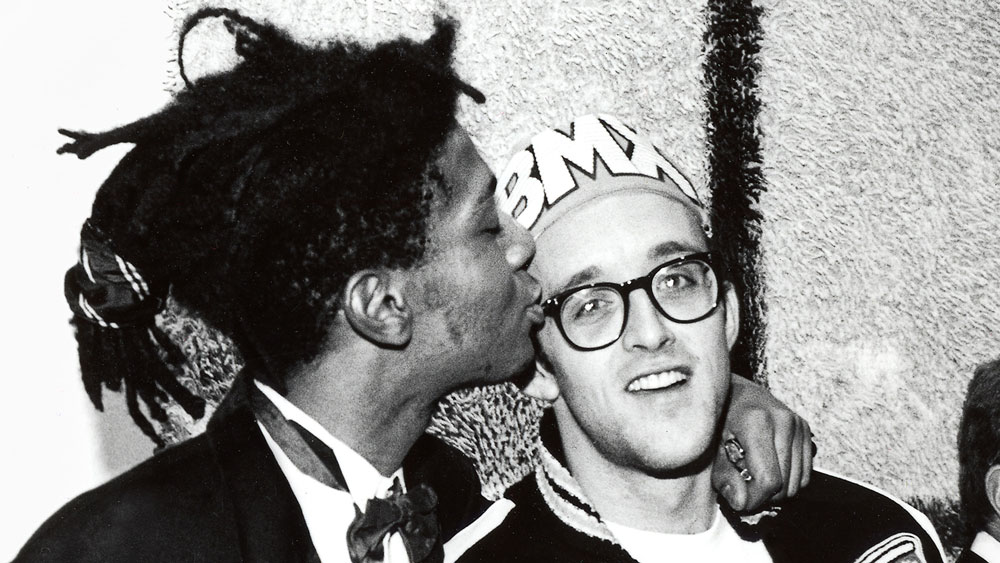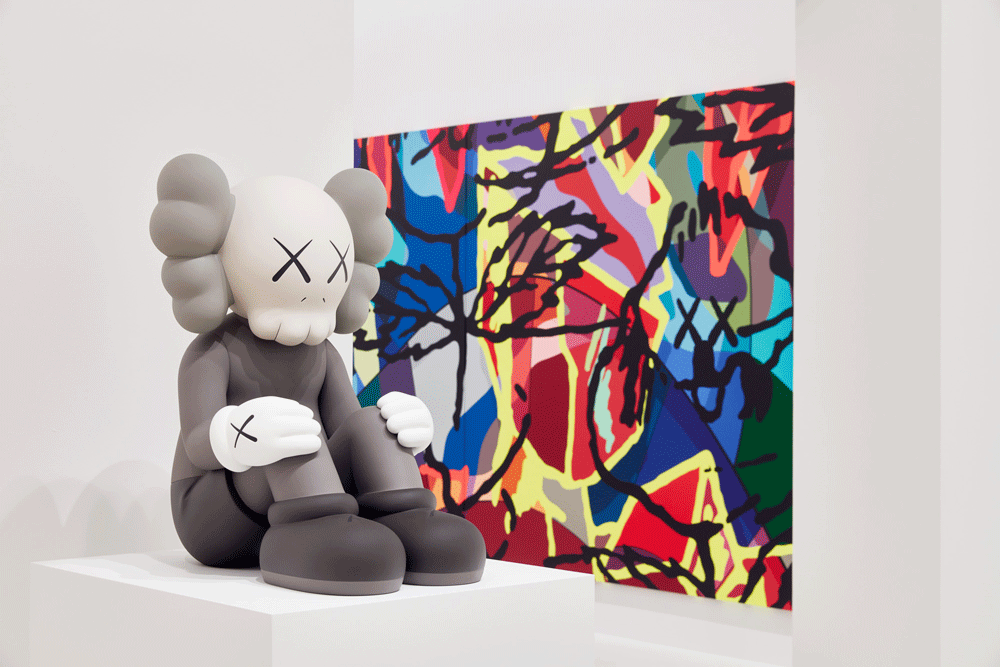 What do you think these type of nights mean to Australia's creative community?
Well I hope that it highlights to attendees our city's collective respect for art. When people visit a gallery, even if it's a busy day, the experience is mostly personal – you're processing how you as an individual respond to what you're seeing. When you go to an event in honour of an exhibition, you suddenly realise there's all these like-minded people who have invested their money and time in the same thing, so then that collective approval becomes a positive feedback encouraging the patronising of more events and exhibitions. The emerging bands that play live at the events get the benefit of a nod of approval from the very established NGV, and so their profile and perception is elevated.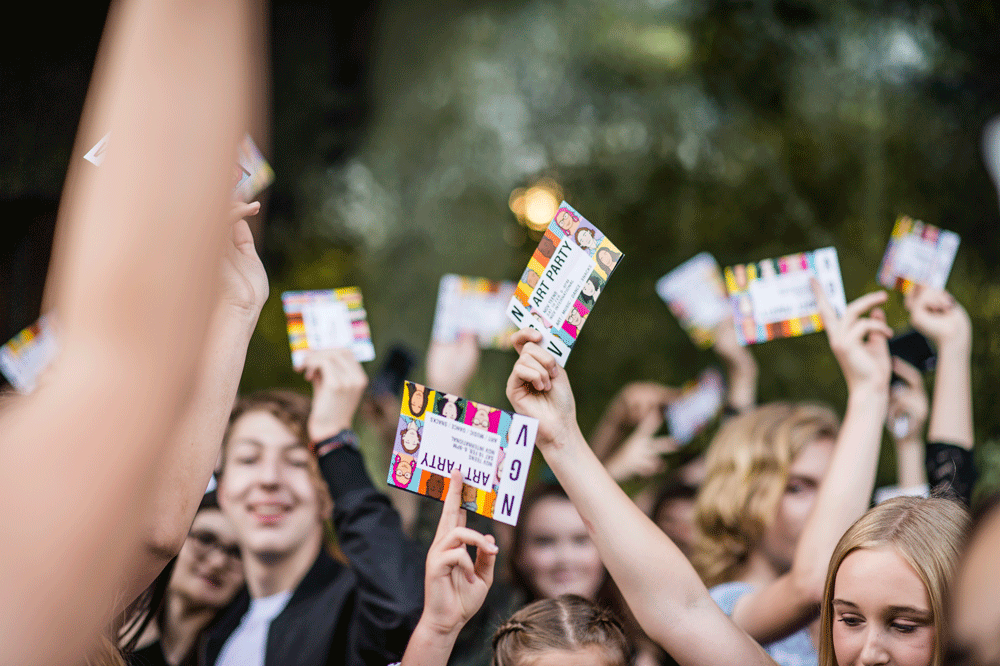 Special thanks to the National Gallery of Victoria for putting this together. Find more information and how to purchase tickets for the NGV Teen Art Party here. Follow @slymewave ,Banner Photo courtesy of Madeline Kate Photography  (Find more of her work here)