Director Ben McFadyen sheds light on the creative process and why this story is so important.
You've probably heard the iconic song 'From Little Things Big Things Grow' by Paul Kelly and Kev Carmody. The track was not a commercial success when it was released back in the early '90s but has gone on to become something of an underground anthem (if that is possible) in recent years. The track celebrates the achievements of the Gurindji People who, protesting horrible working conditions, walked off the job at the Wave Hill Station in 1966 – a strike that sparked the Indigenous land rights movement.
The bubbly, nearly childish lyrics of the song's chorus has perhaps obstructed our comprehension of the tune, as we've heard it on the radio over the years – but make no mistake, the track chronicles an important and momentous battle for land and recognition. Reminding people about what this song means and the people who inspired it was one of the reasons that director Ben McFadyen made his documentary with The Gurindji Aboriginal Corporation.
As you can see, the Fitzroy native known as TheseWildEyes, brings a cinematic touch to the story of the Gurindji People, inspiring hope, whilst also warning us of the perils of living in a society that was built on dispossession and racism. We caught up with Ben to find out what went into making the doco and why it needed to be said:
Congratulations on the documentary. Why did you decide to take on this project?
Thanks for the kind words! After visiting Kalkarindji four years back for the 50th anniversary and covering the Walk-off and the festival, I knew there was something special about the Gurindji community and that the story needed to be told on a deeper level.
Why do you think the Wave Hill Walk-Off is still so important, 54 years later?
To many, the Walk-off is considered the birth of Aboriginal Land rights. It was a pivotal moment in our country's history. It changed the nation forever. I also think the actions of Vincent Lingiari (and the 200 or so other men and women who went on strike with him) are very admirable. It's a David vs Goliath underdog story that resonates strongly to this day.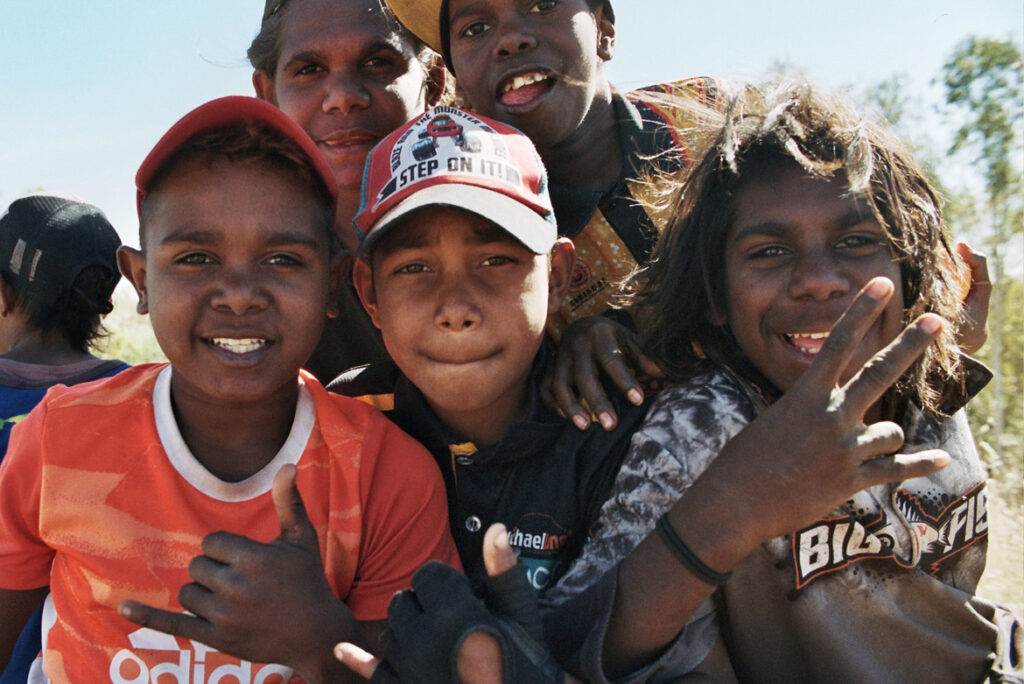 What are the main reasons that it's not better known in Australia, broadly?
Hmm, I have thought about this question so much over the years. I think there are probably a variety of reasons why many Australians don't know too much about Aboriginal history, including the Wave Hill Walk-off. My assumption is that many people simply weren't taught this history at school. In addition, Australia has for a long time not had a culture of curiosity to find out more about our First Nations people. I think – I hope – this is changing and that younger generations are being taught more of the history and we are more and more curious about such things.
As is often the case with history, the story of the Wave Hill Walk-off has been right under everyone's noses all along. Almost all of us can sing along to the iconic song 'From Little Things Big Things Grow', but few of us have taken the time to really know what this story is about. It's about Vincent Lingiari standing up to power and privilege.
It's beautifully shot, how long did the actual filming process take?
Thanks mate, so we shot most of the content seen over three days on the 53rd anniversary of the Walk-off. When I got back to Melbourne, I looked through all the footage and said to myself, I don't think I have done this story enough justice; there was still so much more to document. So a month later I booked a flight on a Thursday, landed in Darwin and, the next day, drove 12 hours by myself, slept then woke up and filmed three or four interviews and jumped in the car and drove 12 hours back to Darwin, straight to the airport and hopped on the flight to Melbourne. I was that passionate about the story that I was running on adrenaline and was obsessed with getting more and more information about the story.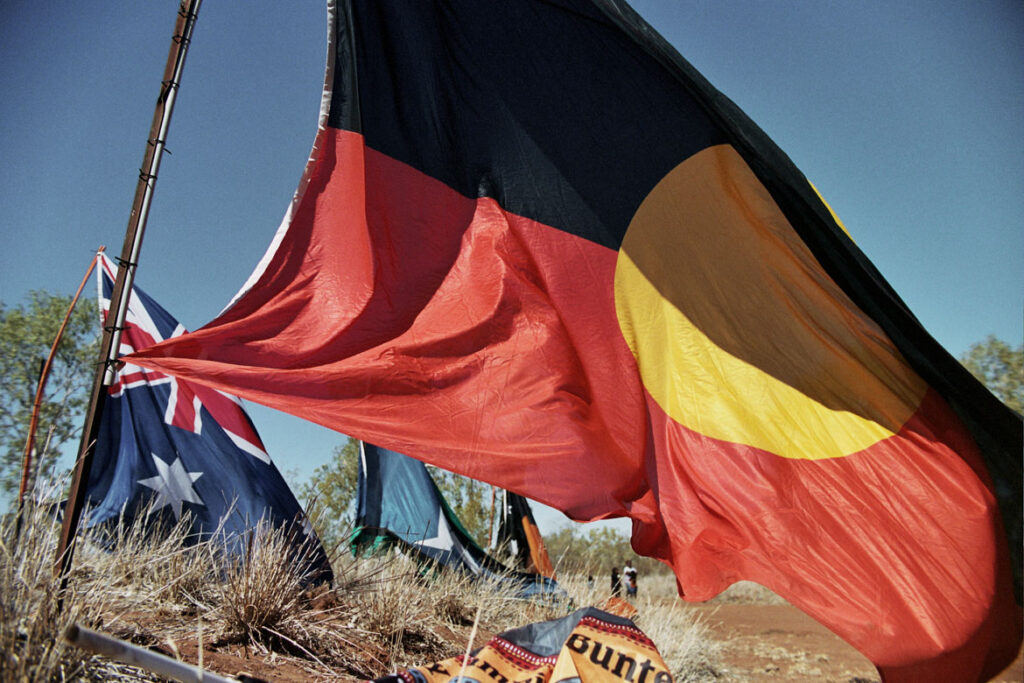 What was your experience out in Gurindji country like? How was the community? How different was it to life in Melbourne?
It's crazy, it's really a strange feeling. I have travelled quite a bit in my life to India, Jordan, South and Central America and places deep in these countries that are really off the grid. I drew on some similarities with this feeling of being a stranger, but what made it strange was that I was in my own backyard. Life out in Kalkarindji is really different, blazing sun, and for such a small town it has a lot of things always happening.
What were some of the challenges you faced along the way? Were there any points where you throughout the project may not happen?
I was pretty obsessed with the project by the end of it, myself and Josh Cashman, who did the score through the clip, logged close to 200 hours, through to the cut, grade, music and even the linguistics and making sure we had the right message conveyed from the community. There was a heap of back and forth making sure we got the nod from everyone involved and that we were spreading the right message.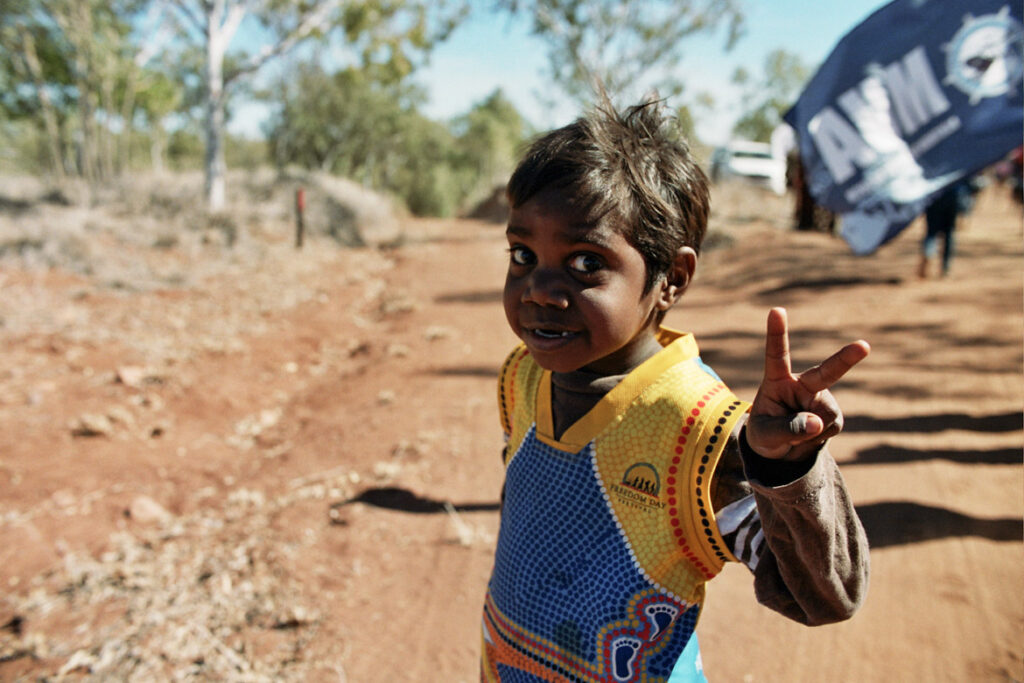 The documentary deals with some highly sensitive points in the history of the Gurindji people. How did you approach interviews knowing that you would be asking difficult questions?
When we were starting to set out and really start to feel what the clip would be, I knew we had to get some of the deeper and darker stories in there. There is so much that isn't talked about and hardly known about some of the massacres that took place not only on Gurindji land but all through Australia.
After a while, and the more stories I heard, I started to get really passionate and upset that this was happening 54 years ago. Then I started to think, wait people had colour TV when this was going on. This wasn't that long ago in the real scheme of things. So, when we sat down with some of the Traditional Owners of the community, we were sensitive of all the stories. Backed by the Gurindji Aboriginal Corporation, we slowly started to chat about some of the horrific things that have been mentioned throughout the film.
How does the Freedom Day festival compare to other festival experiences you've had?
There is nothing like it. The festival has pulled some really big drawcards over the years including Remi, Nfa Jones, Baker Boy, Dan Sultan and a heap of others. Seeing big bands play to thousands of Aboriginal kids is a sight to be seen. The kids dance and twerk and kick up dust: it's crazy! The big Aboriginal bands pull huge numbers, hundreds and hundreds of people, hugging each other, on their shoulders, dancing, it's really wild!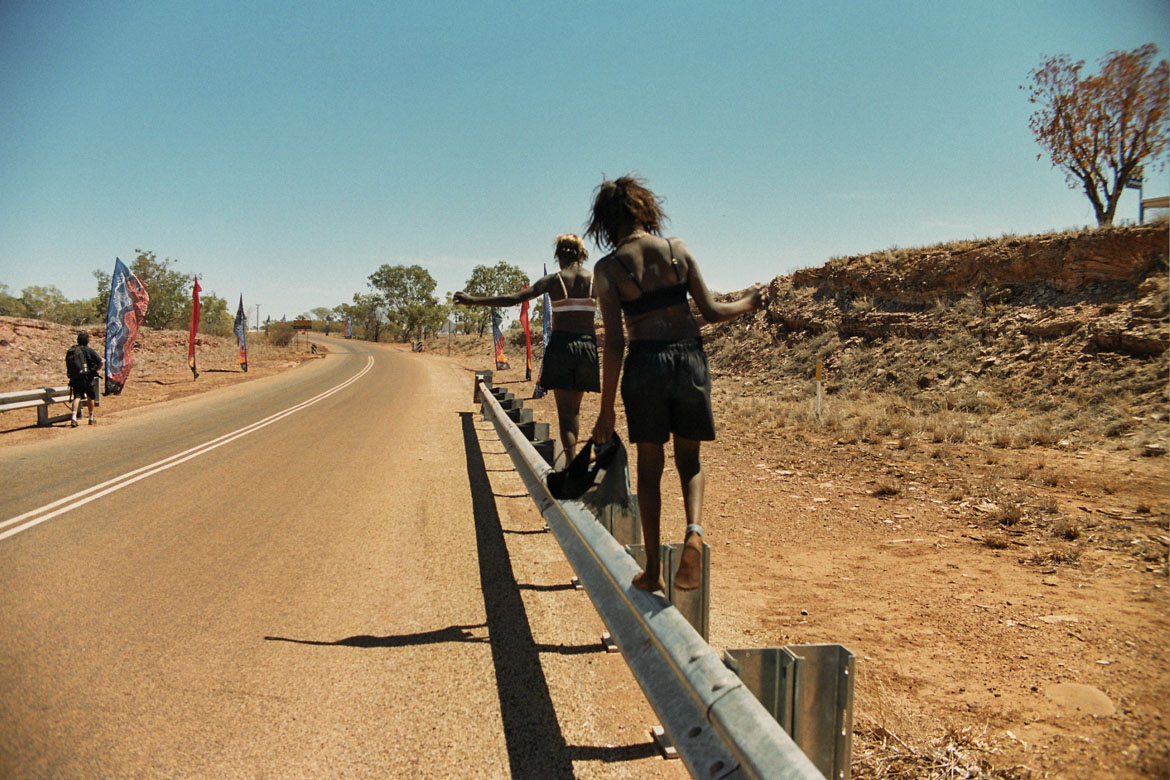 What's the major message you'd like people to take away from the documentary?
The biggest thing both myself and the Gurindji Aboriginal Corporation wanted to push was the need for this story to be continued to be told around the world. The Gurindji people are very proud of their history – as difficult as some of it is – so they want to ensure more people know about it – from kids at schools to every day Australians.
I think it's also important to let people know that Lingiari had support for his cause from all corners of Australia, and that Freedom Day, which commemorates the Walk-off and the handing back of Gurindji land, is about people coming together – blackfellas and whitefellas – and celebrating in the spirit of unity.
What advice would you give to young filmmakers who are wanting to venture into the documentary making world?
Without sounding too weird, I would say feel it out. I had no idea prior to this that I even wanted to deep dive into any Indigenous work or past stories, but life's path pushed me this way and I followed and now it's ended up here. With a huge story which is gaining a heap of traction around Australia and slowly around the world. Work hard, believe in the story and hustle hard to push for an amazing outcome!