Just a few months since announcing the new venture, label manager P.Smurf has officially unveiled his newly assembled Scratches Clique.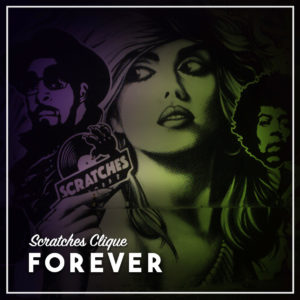 Featuring a fresh lineup of MCs, DJs and producers, the video introduces five new label signings in the form of Melbourne bass trio Hi Trax, solo powerhouse Fresh Violet, Blue Mountains collective Otherside, Platterplush and Codeks, and up and coming Sydney spitter Swiftboi. 
Paying homage to the classic hip hop cypher format, 'FOREVER' is a posse track showcasing each artists' rhyming abilities over sample-based boom bap production. That production comes courtesy of former Thundamentals member Silent Titan, while fittingly, Platterpush and DJ Cost join forces to handle the break down. The clip, shot in Sydney's iconic Hibernian House, also sets out to uphold bona fide rap traditions with the 90s trifecta of painting, scratching and breakdancing to supplement the sharp rhymes all round. With one foot in the past and another driving the label forward, a strong female presence on the label is another good reflection of the resurgence of prominent female voices in global hip hop. 
To celebrate its inception, Scratches will be hosting label launch parties at Bar 303 in Melbourne and The Lansdowne Hotel in Sydney, on September 14 and September 21 respectively. Onwards and upwards then, you can check out the new video for 'FOREVER' below:
https://www.youtube.com/watch?v=1add8lVTmQI&feature=youtu.be