Words by Declan Whelan // Image via Little L 
If you're anything like us (winners) a greasy chicken dinner ranks pretty high on your list of guilty pleasures. Give in to temptation and get acquainted with some of our local favourites.
Belle's Hot Chicken
Somebody get Ja Rule on the phone. Far from a false advertising vs fraud debate, Belle's Hot Chicken is exactly what it says on the tin. Put your tastebuds through their paces with tenders, wings and drumsticks ranging from lightly seasoned 'Southern' right through to face melting, tear-jerking 'Really F**kin Hot'.
Pro tip: keep an eye out for bottomless events. 90 minutes of unlimited wings, fries and beer? Sign us up.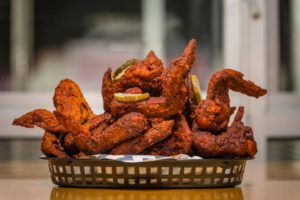 Frango's
This famous Portuguese charcoal chicken spot has expanded over the years but if you do get a chance, definitely visit the original in Petersham. Queues regularly run out the door during lunch and dinner rushes but rest assured, it's worth the wait. Frango's chicken is smoky and tender and with burgers starting at $5 the long-standing local favourites boast value that's tough to top.

Pro-tip: step out of line to grab a drink at your own risk. To avoid the potential wrath of staff, order your food, pay at the counter and then collect your drink. Capiche?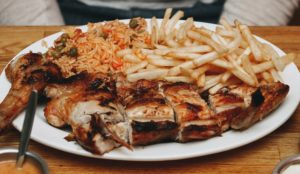 Butter

Hybrid sneaker, fried chicken and champagne bar Butter celebrated their 3rd birthday over the weekend and are showing no signs of slowing down. Their mouthwatering menu is perfectly paired with hip hop heaters in house.  
Pro tip: head down on Sunday afternoons for a sweet selection of R&B tunes and $10 cocktails.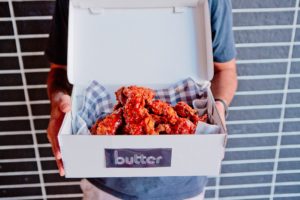 Little L
OGs already know. Home of the best burger in the East, Little L is still affectionately known by many as Olie's despite its recent rebrand. In the same cosy shopfront that housed the very first Oporto, Little L's burgers are way out of their predecessor's league and locals' choice for a reason.
Pro Tip: get your burger to go and find yourself a spot to watch the waves roll in from North Bondi's grassy knoll.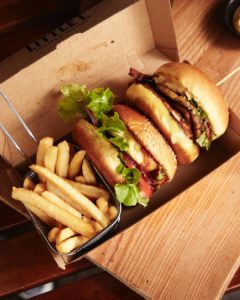 Thirsty Bird
Undisputed, undefeated heavyweight champ of the late night burger game, Thirsty Bird in Pott's Point serve up fried chicken that's finger-lickin' good. Load up on napkins and be prepared to sacrifice a few belt holes.
Pro Tip: The Stinger Burger is simplicity at its best. Level up with mac + cheese as a side.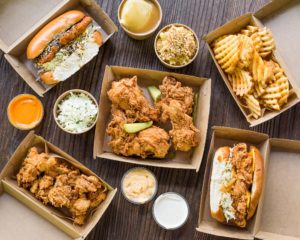 BONUS ROUND: Jasmin1 Leichhardt
Bucking the burger/fried chicken trend, get your chicken fix with a Middle Eastern twist. Jasmin 1's mixed chicken plate is a game changer with whiter than white garlic dip and a host of complementary and refreshing sides.
Pro Tip: fried cauliflower. Thank me later.