Do you ever find yourself alone at night—minding your own business, watching whatever new series Netflix is endlessly churning out, maybe shopping online wondering how much Afterpay debt you've racked up? Abruptly, the mood changes and you feel a strange presence hanging over you. Every hair on the back of your neck stands up straight like a platoon of disciplined soldiers, the air carries an unnerving stillness, and your heart rate slowly rises until you can feel it pulsating in your chest. You cautiously look around to catch a glimpse of whatever it is you think you feel. Alas… you see nothing. But the haunting darkness lingers, just beyond the light.
We've all had a moment or two like this in our lives—when the lines between the known and unknown disappear, and what was once certain gives way to a world of unseen possibilities. Cultures around the world have long tried to make sense of these moments and identify what exists alongside humans, whether it was in the form of religious deities, creatures of folklore, to luminous spirits of loved ones who have passed on.
However, few countries have weaved the spiritual world throughout their cultural canon quite like Japan. Japan's ability to maintain its traditions while embracing modernity means that for every bustling crosswalk and robot cafe, you will find prints and paintings of centuries-old demons with flowing hair, bulging eyes, and floating heads.
The Art Gallery of New South Wales is celebrating the beginning of its summer shows with one of the most comprehensive collections of Japanese art ever to hit our shores. Japan Supernatural will fill the gallery's walls with pieces from iconic Japanese artists such as Katsushika Hokusai, Mizuki Shigeru, Utagawa Kuniyoshi, Hideta Kitazawa, Chiho Aoshima, and many more. This display of traditional masters in dialogue with contemporary artists is a testament to Japan's seamless blend of evolution and timelessness.
Placed at the centre of this colossal exhibition sits the work of Japanese contemporary-art-superstar Takashi Murakami. Easily one of the most prolific and easily recognizable artists in the world, Murakami has been able to incorporate himself into the worlds of both high art and pop culture. He has collaborated with musicians and designers such as Kanye West, Pharrell, Billie Eillish, and Virgil Abloh, all the while his work residing at MOMA.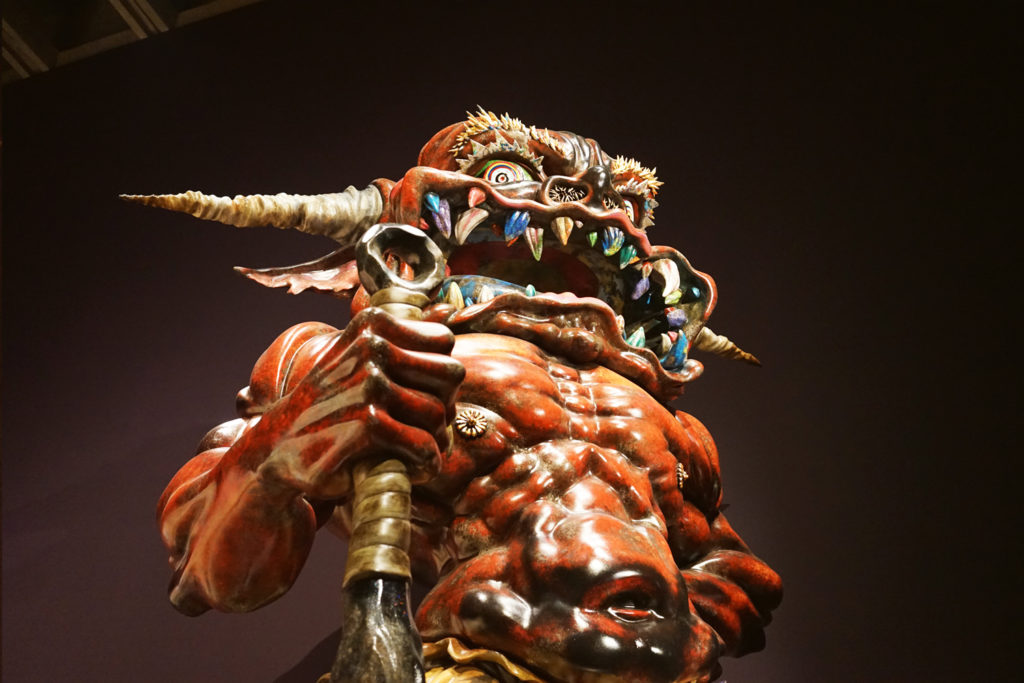 Murakami has delved into traditional occult imagery with his own richly imagined worlds to create a hyper-stylized vision, unique to himself. For this momentous occasion, Murakami has created an exclusive piece entitled 'Japan Supernatural'. Created in response to the Tōhoku earthquake and tsunami in 2011, Murakami reinvents traditional symbolism to depict the fear born when facing the unknown, its power, and its devastations.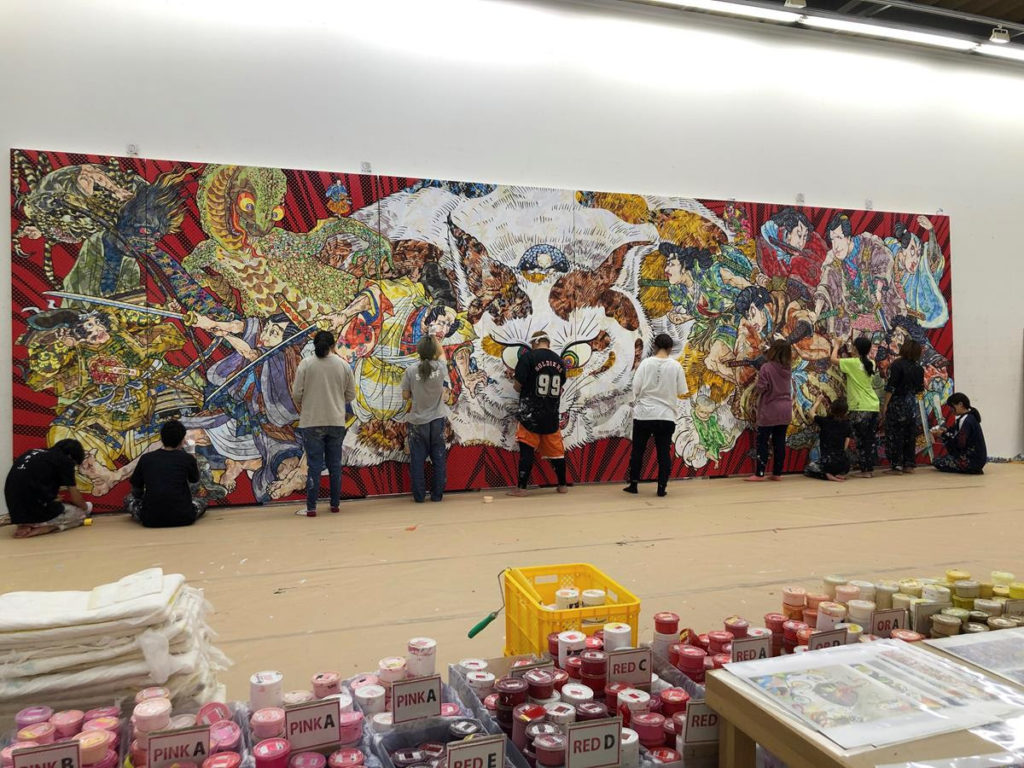 Staff at Takashi Murakami's studio in Saitama, Japan, work on the detailed decorative surface of Murakami's new work.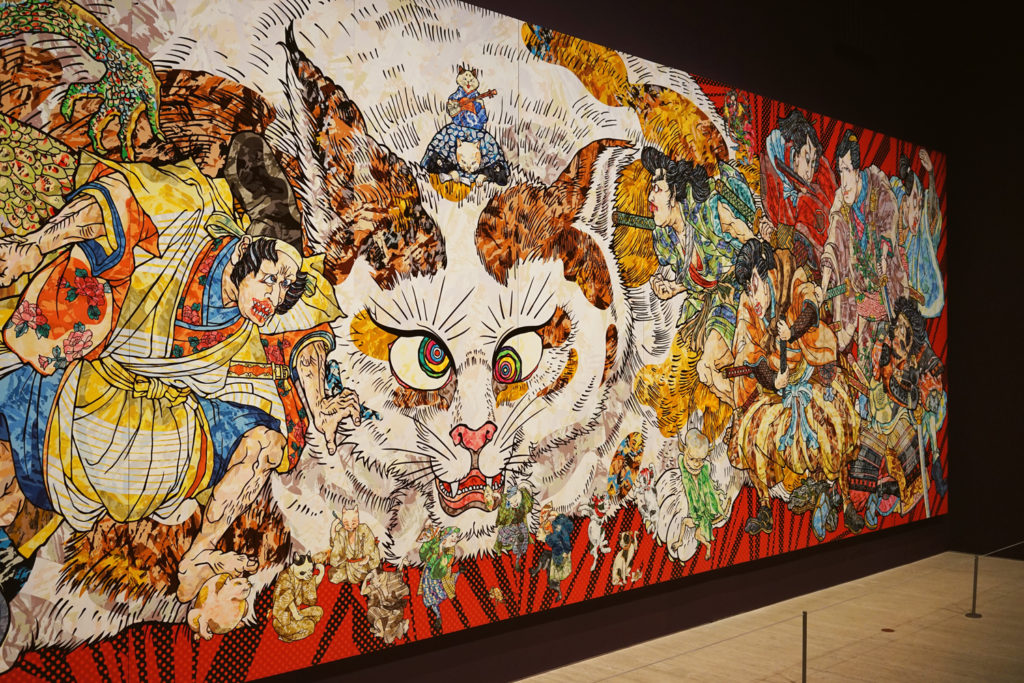 "Murakami has amplified the visual intensity of Kuniyoshi's prints, creating a field of action in which everything is mutating and moving. The eyes and mouths of the warriors have been violently distorted and flooded with synthetic colour, suggesting that the monstrousness of the yо̄kai is present in the human characters."
We will never really know what lies out in the dark, waiting and watching us. But whether it's frightening, grotesque or even beautiful, Japanese artists prove that whatever it is… it's still worth exploring.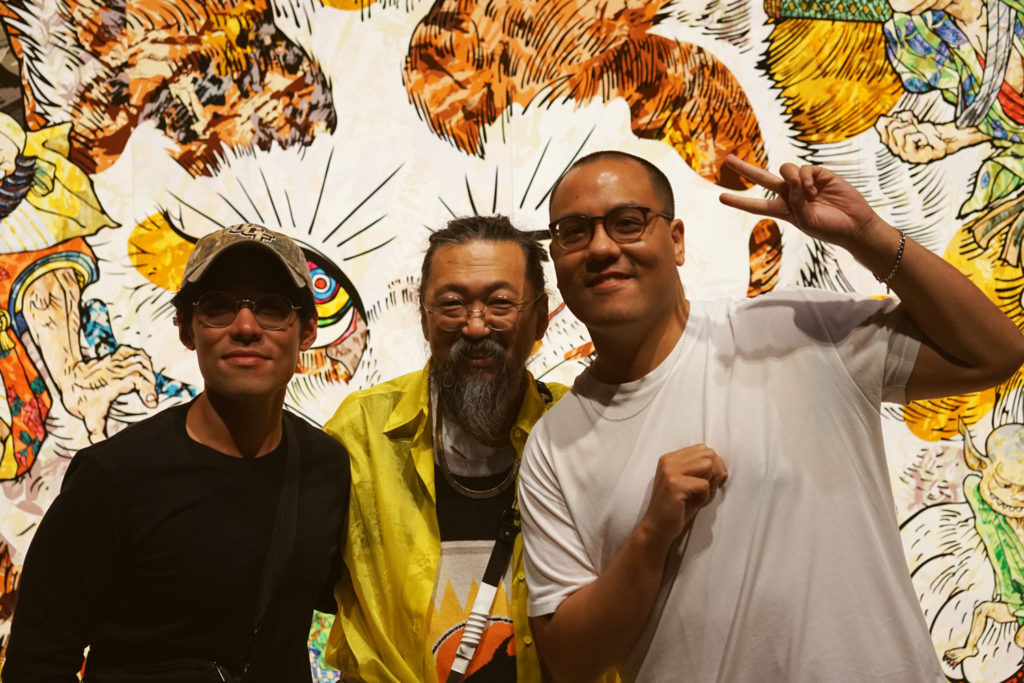 Special thanks to everyone at The Art Gallery Of New South Wales for helping get this done, it is forever greatly appreciated! Make sure to check out Japan Supernatural running until 8 March 2020. There will be music, theatre performances and special events running throughout the whole Summer! Find more info here and here!